Up to date news on my photography courses and workshops in Sussex. this is where you will find the latest on photography courses and workshops that I will be running around Sussex. I currently run photography courses in Uckfield, Crowborough, Brighton, Burgess hill and Worthing. I am hoping to expand photography provision into Eastbourne, Hastings, Lewes and South London later this year.
My courses cater for photographers with varied range of experience, from complete beginners to keen hobbiests. My workshops offer a far more indepth photographic experience and are open to the keen amateur as well as semi professionals and professionals. What ever your level of skill or your interest in photography i hope you will find something to suit here!
New Studio Workshop for September 2023. Spaces still available!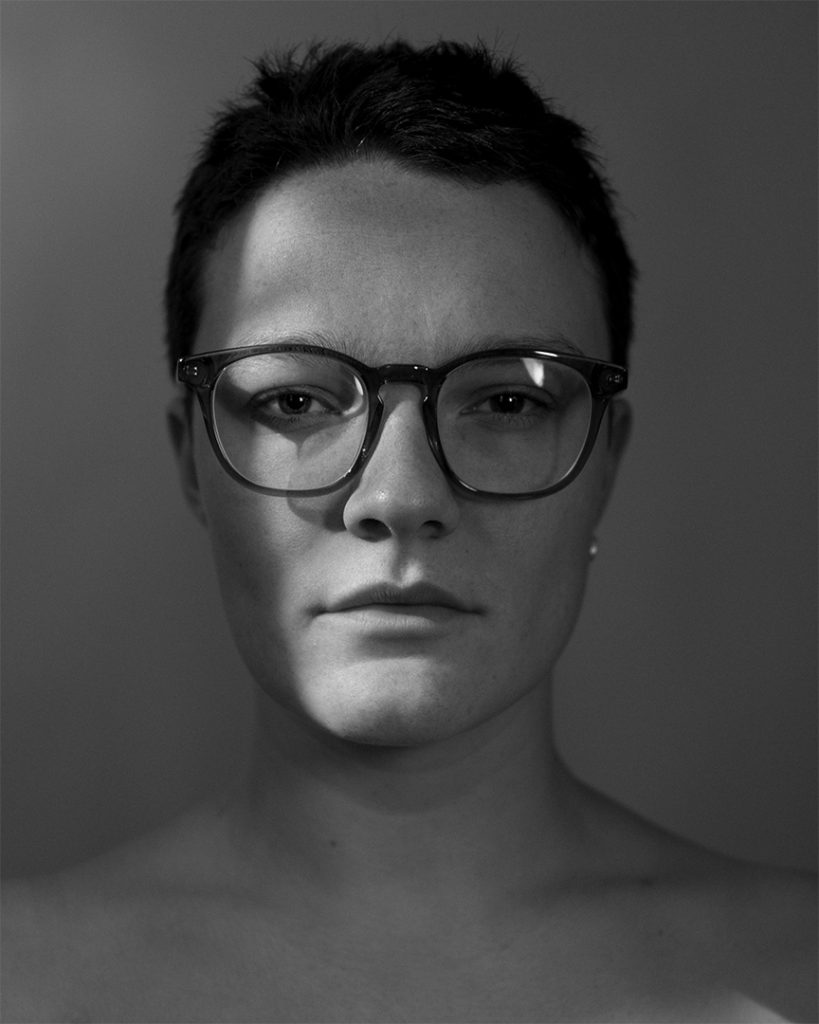 Black and White Studio Portrait Workshop September 23rd!
I am running two workshops in September, Chroma and Mono! I am very pleased to say the chroma workshop has sold out but i still have some spaces on the mono workshop. We will focus on how to light to make for arresting and creative black and white photography! The workshop will take place at the Tichborne Studio in Brighton's North laines. Click the image of the button below to find out more.
New Courses with Acres this Autumn 2023
I am very happy to be offering a new program of courses with Acres this autumn. Acres are and adult education provider, covering rural East Sussex, and I will be running courses online, in Crowborough and in Uckfield. The Crowborough course will be held at the Beacon Academy, North Beeches Road, Crowborough, East Sussex, TN6 2AS. The course is suitable for beginners as well as those with a little more experience. All you need is a DSLR camera, mirrorless camera, or a bridge camera and plenty of enthusiasm!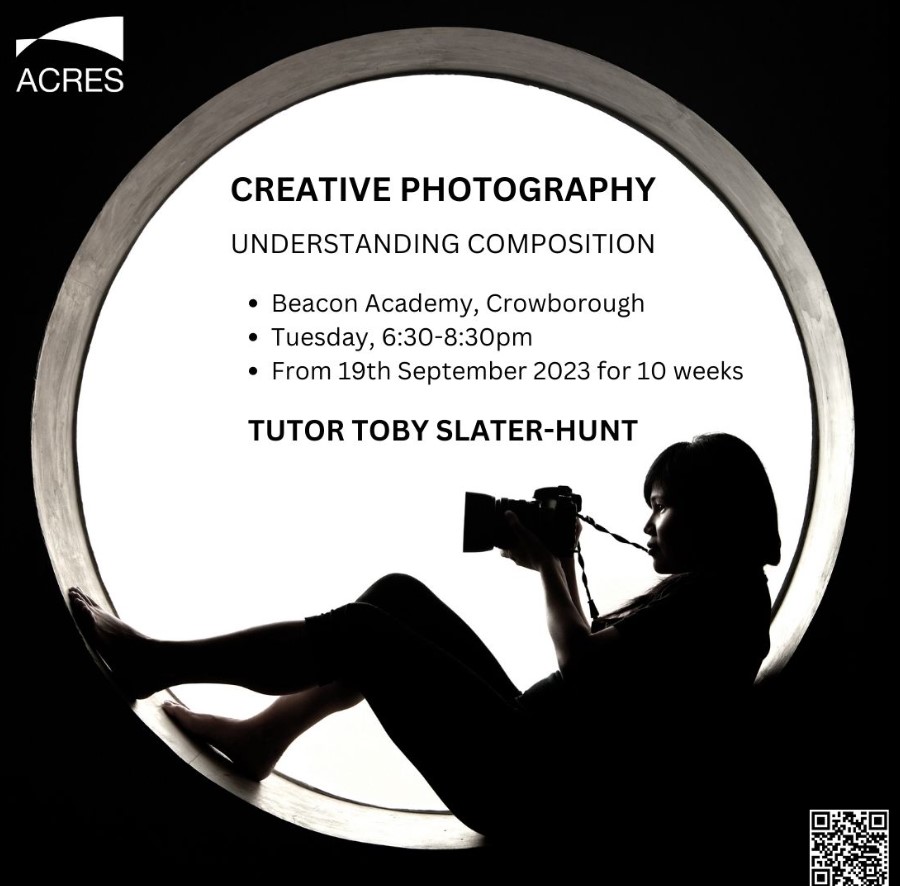 The course will concentrate of composition for photography. We will cover the basics to soon have you creating more interesting images, as well as looking at more complicated techniques that will stretch your creativity. We will also be covering a lot of technical skills to help you get the most out of your photography! So whether you are a complete newbie and rarely used the camera in anything but auto, or a more confident photographer, there will be plenty to learn and new skills to acquire! Please click the link below for further details!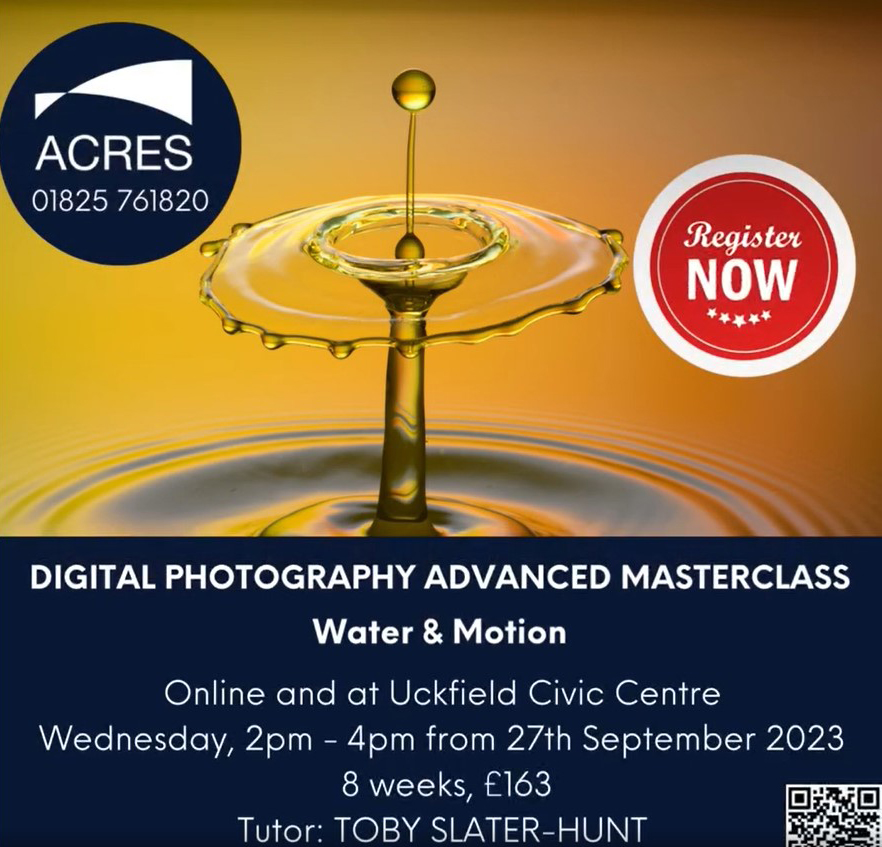 This course is being held online and at the Uckfield Civic Centre. An opportunity for what we call blended learning. All the advantages of learning  in a classroom surrounded by your peers, combined with the convenience of online learning from the comfort of your own home. The course will introduce you to 2 photographic themes; Water and Motion, with examples of how other photographers have made creative images in response to similar themes, as well as how different genres of photography could be applied to the theme.
You will be encouraged to develop your own personal responses to the theme with full technical support being given throughout.
Each theme will reflect on core photographic skills giving you the opportunity to revisit and develop camera techniques previously learnt as well as develop some creative new skills.
You will be supported in the production of a final portfolio in response to each theme which will be created digitally online.
This is a terrific opportunity to develop new photographic skills, stretch your creativity and meet like minded photographers to share a fun and creative hobby with.
Please click the button below for further details of courses with Acres.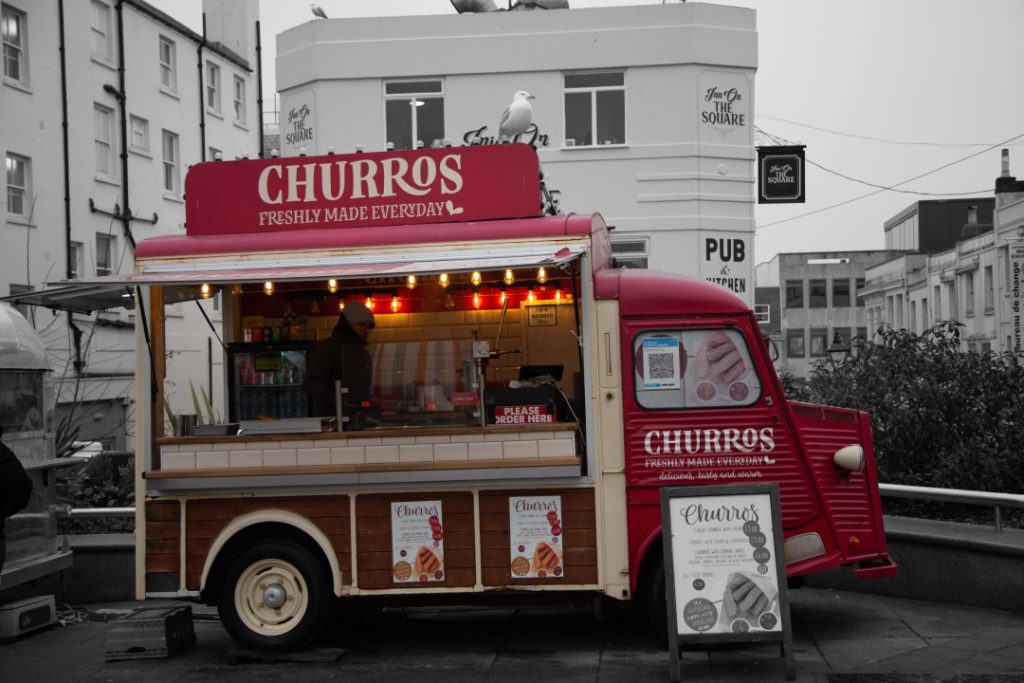 Image copyright Student Martin Burgess Hill Photography Group
In September I will be running a series of three private photography courses across Sussex.
The Worthing Photography Group  will meet at the Heene Community Center in Worthing and take place on Friday mornings 10 am to 12pm. This will be a mixed ability group and suitable for more confident photographers. Photographers who know their way round their cameras but want to get out of a rutt and engage with more creative projects and discover the world of photography via its rich history and creative practitioners.
The Burgess Hill Photography Group will meet on Monday evenings at the Kings Weald Community Center. This group is also a mixed group but more suited to beginner photographers who are still finding their way round their cameras, but want to do it in a creative way. A range of creative projects are undertaken and full technical support is given throughout!
The Online Photography Group will meet on Thursdays. Open to any of my previous students and very confident new comers, from anywhere in the country! Fun and challenging creative projects, full creative support and some terrific peer to peer review sessions. infromal and very creative!
if interested in any of these courses please do fill out the form below and let me know a little about your photography needs, I will be happy to help!